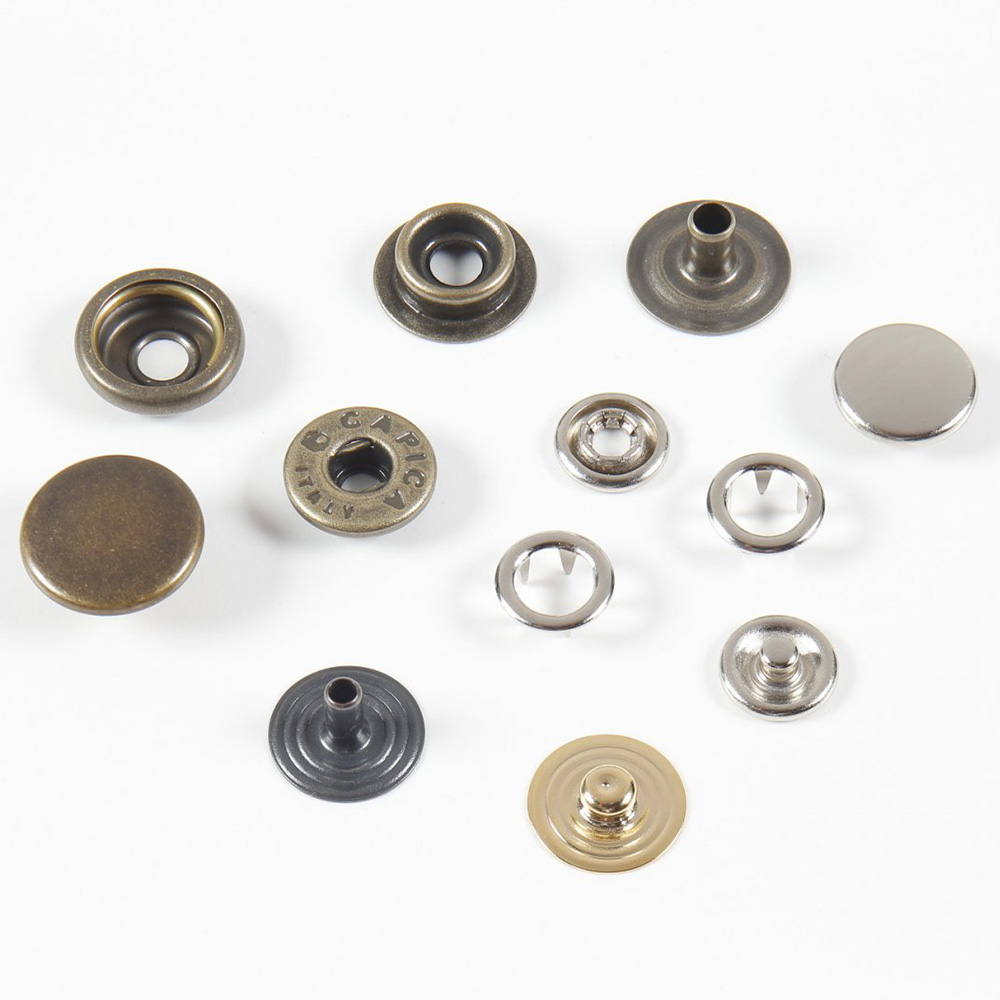 Snaps are small, fastening devices that are used to hold clothing and accessories together. They consist of two parts: a round, button-like piece called a stud, and a socket that fits over the stud and snaps into place. Snaps can be made of metal, plastic, or other materials, and come in a wide range of sizes and styles to suit different needs.
One of the main advantages of using snaps on garments is that they are quick and easy to fasten and unfasten. This makes them especially convenient for items that need to be put on and taken off frequently, such as jackets, shoes, and bags. Snaps are also versatile, as they can be sewn onto a wide range of fabrics and materials, from denim to leather to canvas.
In addition to their practicality, snaps can also be used for decorative purposes. They can be found in a variety of colors, shapes, and finishes, and can add a touch of style and personality to any piece of clothing or accessory. Snaps are a simple, yet effective way to add a little flair to your wardrobe.