We mostly have thick thread suitable for leather, both for hand sewing and sewing machine.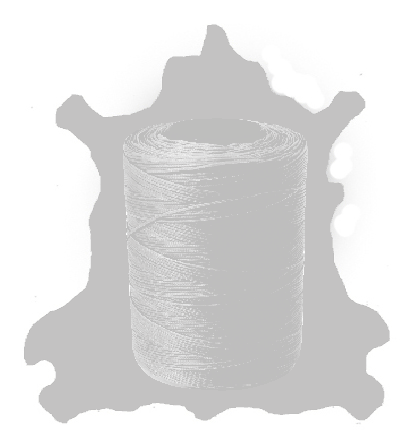 Polyester thread is a type of synthetic thread made from polyester, a plastic. Polyester thread has many good properties that make it suitable for a variety of purposes.
Polyester thread is strong and durable, and it has high wear resistance, making it resistant to tearing and wear. Polyester thread also has good color fastness, so it retains its color well even after washing and use.
A polyester thread is soft and smooth, so it feels comfortable to touch and is easy to sew with. A polyester thread is also resistant to water and moisture, making it suitable for sewing carpets, blankets, and other textiles that need to be water-resistant.
Polyester thread comes in many different colors and thicknesses, so you have the option to choose the thread that best fits your purpose. Polyester thread is also often cheaper than other types of thread, making it an economical choice.